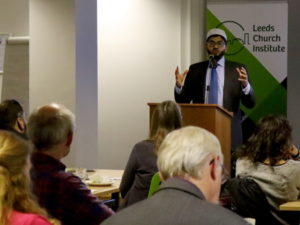 Today's podcast is taken from our recent Faith Leader's and Climate Change event where Imam Qari Asim spoke about climate change from an Islamic perspective.
Imam Asim talks about how the world was created in balance, and asks how we, as stewards of this world, have kept, or failed to keep this balance and what is the consequence of abusing this balance.
Qari Asim is senior Imam at Leeds Makkah Mosque and deputy chair of the cross-government group tackling anti-Muslim hatred.
We will have more talks from the Faith Leaders and Climate Change forum on the blog soon. You can find them here on our blog or by subscribing to the Leeds Church Institute Podcast in apple podcasts, stitcher, Spotify or wherever you listen to podcasts.