Exhibition includes an installation by visual artist Phill Hopkins & supported reflection by community theologian Dr Charlotte Naylor Davis.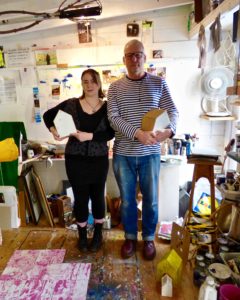 Phill and Charlotte's work developed during 2020 supported by a bursary from Leeds Church Institute. They began with the brief of exploring Good News in Leeds and then their experience was impacted by Lockdown. Come to see and hear what they created and produced. It will inspire and challenge you.
At the heart of the installation is the question, 'If you could ask one question of God or about religion, what would it be?' It is an immersive and engaging experience which encourages you to find your way to respond to the question. To find out about the installation, view Phill's Instagram and Phill's short film telling the story of the development of House of Questions.
The supported questioning facilitated by Charlotte's work invites people to encounter the tension between what we believe and what we are experiencing. It draws on questions asked by Leeds people, and includes church responses to Black Lives Matter, as well as illness and suffering during the pandemic. To find out more about the theology, see Charlotte's Arts & Theology Bursary blog
Both LCI and the Church of the Epiphany have put in place measures to ensure visitors have a safe experience. We have limited the number of tickets available and all tickets must be booked in advance. Visitors will be asked to wear masks. Staff will also wear masks. A one-way system will be in place; hand-sanitising stations will be available and there will be thorough cleaning between viewings.
This exhibition will also be accessible online as a 3D walk-though… more details will be announced soon.