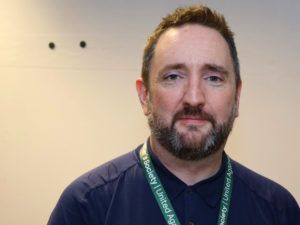 Today's podcast is taken from our recent event for people who live or work with those diagnosed with dementia. Neil Courtman from Alzheimer's Society spoke to us about the Fix Dementia Care campaign.
What are Alzheimer's Society Campaigning for?
"It is a scandal that up and down the country, people are forced to spend their life savings or even sell their home to pay for care. The next Government must end the injustice.
We're calling on political Parties to;
Radically reform social care to address the specific needs of people with dementia. The new system must end the daily injustice they, and their families face in accessing the good quality care to which they are entitled
Create a system that is funded like other public services, the NHS and education, where the cost of specialist dementia care is spread across society, guaranteeing that it will not fall on individuals and their families
We are campaigning to make sure that the voices of people affected by dementia are heard both during this election and by the next Government." From the Alzheimer's Society website.
Alzheimer's Society campaigns for change, funds research to find a cure and supports people living with dementia today. You can find out more about Alzheimer's Society and the Fix Dementia Care campaign at www.alzheimers.org.uk.
You can find more talks from the Dementia open day and other events at Leeds Church Institute here on LCILeeds.org or by subscribing to the LCI Podcast in apple podcasts, stitcher, Spotify or wherever you listen to podcasts.