Our Poet Theologian, Hannah Stone, reflects on the rich topics discussed at the first  'Meet the poet' drop in event on zoom last week and shares her beautiful poem 'Picking fruit on the Feast of the Transfiguration' set to music by Matthew Oglesby, in a beautiful video showing how we adjust, rethink, re-perform, transform 'connectivity' during lockdown .
Last week saw the first of two zoom drop-ins to chat with me about the role of poet-theologian in virtual residence, the second being on 26th August at 7pm.  Despite lockdown, lots of people seemed to be away on holiday so it was a small gathering. It was great to meet a fellow poet, Carolyn, who'd been steered towards LCI and my blog by a mutual friend: car-less and living the other side of the Pennines, she would not have been able to easily attend LCI in person. This seems so much to represent one of the advantages to the expansion of technological means of contacting and connecting which we have been practising of late: gatherings which would have been inaccessible to some through geography, incapacity, or transport difficulties are (potentially!) available through digital platforms such as zoom. Regardless of future oscillating partial lockdowns, I suspect a more mixed or blended approach to events, involving a mix of face to face and online communities, is here to stay.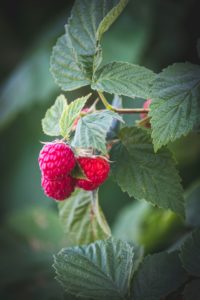 We talked about poetry offering words for well-being; an online course which was to do with transforming your story; about the Christian imagination; and how we are urged to wear masks so our breath does not touch other people. We pondered how the spirit moves during this so-called anthropause when humanity has had to take a step back from centre stage, and wild animals have ventured out into silent city streets. We discussed how in both the Biblical languages of Hebrew and Greek, the one word means both 'breath' and 'spirit.' Lots of scope for poems there! I thought about the concept of 'six degrees of separation:' originally applied to plant and animal taxonomy though now applied to people, according to this we are all six, or fewer, social connections away from each other. Perhaps this has prompted the increase in research into family histories.
Thinking about transformation led me to recall the Transfiguration of Christ, a Christian feast celebrated on 6th August, commemorating Jesus' ascent of the Holy Mountain where his disciples witness his transformation into a glowing being. August 6th happens also to be date that the Allies dropped the atomic bomb on the Japanese city of Hiroshima. The imagery of both these events fed into today's poetry share, one I wrote thirty years ago. I am hugely privileged to collaborate with two composers, with whom I sing in a Leeds based choir. 'Picking fruit on the Feast of the Transfiguration' was my first collaboration with Matthew Oglesby, who, during lockdown, has made a number of such videos of our work. We are unable to sing together as a choir, so this beautiful video is another example of how we adjust, rethink, re-perform, transform 'connectivity' during lockdown – and I choose that word for its dual meaning as losing connectivity during a zoom session or similar has become such a familiar irritation in these digital days.  The music, performance and technical production is by Matt.
We invite you to spend 10 minutes to 'drop in' and meet Hannah on August 26th at 7pm. Hannah would love to share thoughts and reflections of blog readers about their own lives through the lockdown and beyond, using the medium of poetry and theology.