Mission and Values
The Leeds Church Institute exists to be an active and progressive agent in city life for the benefit of all. We are following latest advice from the Government on Covid-19.
We are a faith based organisation and we work through events, publications and social media.
Coronavirus (Covid-19) Update
Our city centre offices remain closed for the time being, as we continue to explore the use of online tools, including more audio and virtual events, to ensure our programme of events for life-long learning is maintained.  We remain committed to engagement in city life and to learning for the benefit of all.
We are all still working from home and available on email.
Leeds Church Institute commits itself to upholding the following core values:-
Learning, theological reflection and dialogue
Hospitality and service
Partnerships for seeking the Common Good
Acting and planning with long term awareness
The importance of the arts and creativity
Stewardship: good value for money and spending money locally
Acceptable risk for nurturing new ideas and initiatives
Commitment to environmental concerns
LCI believes in an equality of opportunity and access for all clients and staff which avoids any discrimination.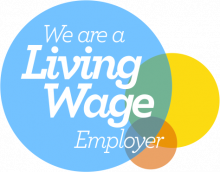 Governance:
Leeds Church Institute is a Charity and a Company Limited by Guarantee.
We are a membership organisation and are governed by a Council of elected members. They govern LCI in accordance with the requirements of the Charity Commissioners and they take responsibility for the life and work of LCI now and in the future. The Council meets regularly and the Director submits reports to Council.