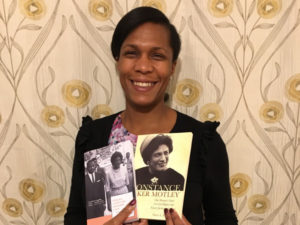 For today's Christians in Education podcast Tim Hobbs spoke to Liz Mitchell about her experiences as a Christian in Education and the importance of teaching black history.
Liz spoke about how she became a teacher, the importance of learning about black history and how she was inspired by her Aunt Constance Baker Motley, the first black woman to argue a case before the US Supreme Court.
The Christians in Education podcasts aim to support teachers, governors, youth workers, schools workers and lecturers by raising issues, promoting discussion and stimulating a prayerful response.
You can subscribe to the LCI podcast by clicking here or searching for us in itunes, stitcher, spotify or your podcast app of choice.