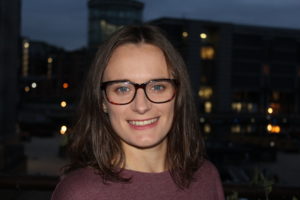 By Anna Bland, Development Officer, Leeds Methodist Mission
Climate Change is on many people's minds and in the headlines at the moment. The schools strikes, Extinction Rebellion's activities, Greta Thunberg, as well as councils, universities and other organisations setting themselves ambitious targets of being carbon neutral by 2030. It feels that perceptions are shifting across the world.
Many Christians I know are taking the opportunity this Lent to reflect on their relationship with our world. They feel the way we interact with the world is directly connected to our relationship with one another and with God. For some this may lead to personal behaviour change, for some more campaigning on the topic but for some it will lead them to a place of despair. What will my small changes really do? What will the world be like for future generations? Is it possible for our global systems to make the necessary changes in time?
If you fall into the latter category you are not alone. The American Psychological Association have recognised and written about how to deal with 'eco-anxiety' defined as "a chronic fear of environmental doom". I have met a number of people in Leeds who I think would say they are struggling with this. I wonder how can we find the hope to keep trying to bring about change when to us the future looks hopeless?
When we come together to share in sadness or to take action we are taking small steps to bring good into the world for the welfare of the planet but also for ourselves. I truly believe that strength and hope come through community and connection.
We invite you to join with us and Christians across Leeds this lent to share, learn, lament and pray about the climate together on Monday 30th March, from 6.15pm at St George's Church in the city centre. There will be spaces for quiet reflection as well as opportunities to learn and take some action. At the end we will be sharing different things you can get involved in whether that is activism or contemplation.
For more information about the service visit here. If you cannot make the service but want to know how you can get involved, join our mailing list.