Each month we will be featuring a campaign or project from Leeds.
This month we have chosen to feature an entry from the 2023 Leeds's Lent Prayer Diary; WYDAN
The West Yorkshire Destitute Asylum Network is a Leeds based charity providing accommodation and support for men and women who have fallen through the cracks in the migration system.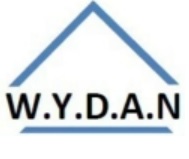 With a team of 40 volunteers linked to the charity, they offer support to people who have been refused asylum, often in the process of appealing the decision. Their services are open to those who cannot return to their own country and lack the means to travel elsewhere.
The men and women who find solace in the support offered by WYDAN are not allowed to work and have no access to public funds, homelessness and begging become their survival strategy.
WYDAN works with partner organisations across Leeds to provide food and shelter and raise awareness of the injustices in our asylum system that leaves people in such a dire and preventable situation.
WYDAN began as a Charitable Incorporated Organisation in July 2014 and gained Charity Registration status in 2018
Click here to DONATE TO WYDAN 
Since 2020 WYDAN has provided accommodation and support for 10 people all year round in two houses and a flat as well as providing emergency shelter throughout the winter months.
In the last winter 2022-23 they partnered with the Methodist Church in Leeds to establish a permanent winter night shelter for up to 10 men in the LS9 area.
Why is this such an important issue?
According to the Leeds Refugee Forum there has been a rapid increase in the number of destitute asylum seekers in Leeds and West Yorkshire, and it is impossible to quantify the actual numbers due to a lack of data. This lack of data is primarily due to the environment of fear and hostility that has been deliberately fostered by our Government's 2013 'Hostile Environment' policy.
WYDAN brings hope to those in need of comfort, friendship and shelter.
Paul Coleman, Faith at the Margins Lead, reflects on the work of WYDAN and is reminded of the teachings given to Moses in Leviticus, to offer hospitality to all seek comfort and shelter.
"I am inspired by the work of WYDAN along with all the volunteers and faith networks, who offer an out-stretched hand of friendship to those who are treated with hostility in our city. I pray for an end to the systems that force people into destitution and continue to support the churches and faith groups who stand in solidarity with those seeking sanctuary in our city."
For all queries regarding WYDAN, it's day to day running, its guests and general work, please contact [email protected]