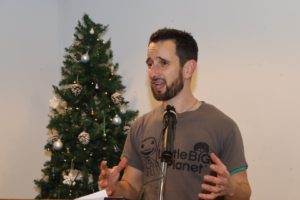 At our recent Low Carbon Christmas event, in partnership with Leeds Methodist Mission, we were joined by community leader and Green Party candidate Ed Carlisle who shared some ideas and principles to help us celebrate Christmas without harming the planet.
This is our first event exploring the more reflective, learning sides of activism, and we are hoping to have more of these events soon.
You can subscribe to the Leeds Church Institute Podcast by searching for Leeds Church Institute in apple podcasts, stitcher, spotify or your podcast app of choice or by clicking here.