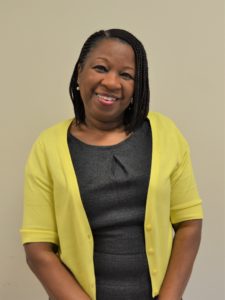 LCI was privileged to be joined by author Rev Dr Carol Tomlin for the launch of her book Preach it! Understanding African Caribbean Preaching. We also had reflections from Bishop Dr Delroy Hall, a gospel singer and some delicious Caribbean food.
Often studies of preaching and preaching style focus almost exclusively on a western eurocentric understanding of good preaching. But Carol encouraged us to look beyond these approaches and to learn from traditions with which they are less familiar as well as giving us a glimpse of some of the influences that shape African Caribbean preaching styles and techniques.
Rev Dr Carol Tomlin is a Visiting Fellow at the University of Leeds and Honorary Fellow at the Queen's Foundation, Birmingham. She is an award-winning educator and the leader of Restoration Fellowship Ministries.
Bishop Dr Delroy Hall is a former lecturer at Leeds Beckett University and is currently Chaplain to Sheffield United Football Club.
The event was hosted by Leeds Church Institute and the Centre for Religion and Public Life, University of Leeds.
Preach it is available from SCM press here and LCI members can borrow it from our library.
Subscribe to the LCI podcast on itunes, spotify or by clicking here