My current period of tenure as Poet-Theologian comes to an end, for now. I've thoroughly enjoyed participating in the events on aging, engaging with The Way Up Is Down (currently at Armley), exploring my experience of living with Long Covid. My journey through long covid continues; looking back to the first blog I wrote about it nearly four months ago I can see that I am regaining strength and hope and 'moving in the right direction.'
My final blog this month recapitulates several ideas. Last week, I re-visited the inspiring Seeing Asylum exhibition, which found a temporary home in the Quaker Meeting House in Roundhay, where visitors were warmly welcomed and where I was fortunate enough to hear criminologist Maria De Angelis explain how the project came into being: you can read all about it in the booklet available from LCI, as well as offer to host the exhibition itself. In case you don't know about it, it features photographs posed by actors illustrating the words of women retained in detention centres, also known as Immigration Removal Centres.  What a journey, in terms of government policy, from the establishment of the 'hostile environment' for 'illegal immigrants' in 2012 to the current policy of shipping such people to Rwanda. What a journey for each of those women – and the thousands of men and women who every day attempt to leave a country where they are not safe. Recent news shows that in addition to the many Ukrainians who have left their country because of Putin's 'special military exercise', men of fighting age are attempting to leave Russia to avoid conscription.
I've used so-called 'scare quotes' round some of the words in the paragraph above. It's a reminder that words can be twisted to mean different things. Images (which may also be manipulated), are another very powerful form of communication. The eleven photo-stories in Seeing Asylum  communicate so vividly. And their message resonates in the different contexts in which they find themselves. Last time I saw this exhibition was in the lofty, ornate environs of St Aidan's Church, in Harehills, where its juxtaposition to the work of the foodbank prompted my posting called 'Feed my Lambs.' Seeing the same images in the light and airy room of the Quaker meeting house, with its windows onto leafy gardens, and its walls carefully covered with messages about community, activism, acceptance, engagement, created a different experience. I picked up a leaflet about the work of PAFRAS (Positive Action for Refugees and Asylum Seekers), in which I read 'Migration is normal and natural – human beings are not solely defined by their immigration status!' we move, from place to place, and from one condition to another. 'Here, we have no abiding city' (Hebrews 13.14).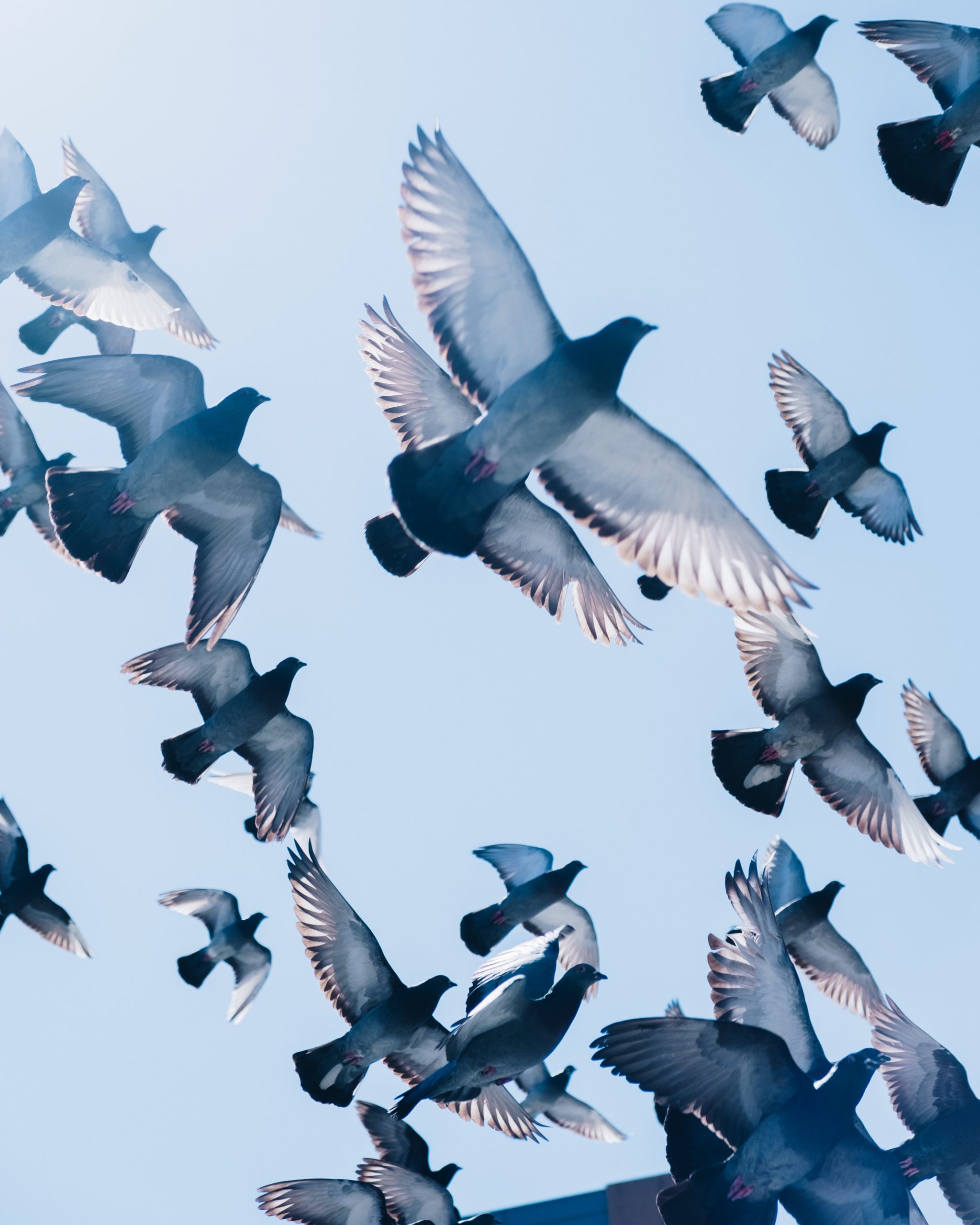 In response to this issue, I can't better Brian Bilston's poem 'Refugees', cited with his kind permission in my book Reflections. So here instead is a poem about an amazing avian migrant, which is a form of found poem, taking inspiration from Helen Macdonald's marvellous title essay from Vesper Flights (Jonathan Cape, 2020). The 'wing' shape of the poem is pinched from George Herbert's poem 'Easter Wings.' Thanks for reading: I'm signing off for the autumn: fingers crossed, I'll be back in due season.
Swifts
Akin to angels, or is it aliens? Creatures of the upper air, you don't stop flying for years
after you tip yourselves free of your nest holes. Dusk and dawn find you
profiling the air, soaring to eight thousand feet, confounding aeronats
with your silent sleeping on the wing. Here you calibrate your
magnetic compasses by observing
the scattered patterns
of the stars.
Swifts,
implacable, unreachable,
you make a mockery of borders
as you skim past European breeding grounds, wintering over
the fields and forests of the Congo. Flocking, you averaging all your
individual assessments of the air, to share the best navigational decision; we could
learn from you how to make the right decisions in the face of oncoming bad weather, for,
swifts,  you are the fable of community, instinctively facing the dark rubble of clouds on our horizon.
Hannah Stone