Since its founding in 1857 the mission of Leeds Church Institute has been to promote religion and education in Leeds.
In fulfilment of this, LCI is committed to an understanding of 'religion' as ecumenical Christian mission and 'education' as learning for the benefit of all.
Leeds is a big, busy, diverse city which has been described as 'two speed' because certain postcodes and communities within them are at a significant disadvantage. The realities of inequality in city life are of central concern to the mission of churches and because of this, LCI contributes to the ecumenical mission of the city that includes people and perspectives from across Leeds and especially those who are currently at the margins of city life.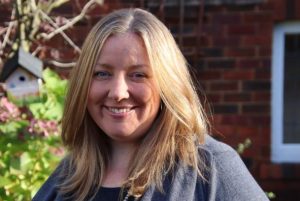 Looking back on my first month with LCI, I have been impressed by the level of engagement with the work of the artists we work alongside. Both members of the public and the worshiping communities, who have hosted the exhibitions, have been impacted by the work and have been moved to consider each topic in turn at a more profound level thanks to the links between creativity and faith.
Today I have just finished working on a week-long installation at Christ Church, Armley with Hungarian artist, Leon Varga who created an interactive sculptural piece called 'The Way Up Is Down'. The see-saw inspired piece was made from discarded church chairs, rusted steel frames and reclaimed grandfather clocks. The artwork addressed themes of loss, grief and time constraints of COVID and is being featured in a short film I am producing that over the next seven months will follow artists as they engage with faith leaders and the wider community.
The week before that, I supported Quaker House, Roundhay to host a photographic exhibition called 'Seeing Asylum' drawing our attention to the experiences of women held in detention centres here in the UK. The Quaker friends welcomed over 50 people to short talks from PAFRAS Director Karen Pearse and Leeds Beckett Senior Criminology Lecturer, Maria de Angelis who led on the research which inspired the exhibition.
Over the next few months, I will be meeting with artists, poets, musicians and a wide range of collaborators who will be actively supporting dialogue across the city on social justice and human rights issues.
I will be planning and organising a wide range of pop up and formal creative events to engage Leeds residents in dialogue around key social justice issues including poverty, asylum, mental health, climate change and housing.
One project I am really excited about is 'Journey to the Manger' where I will be inviting people from the city to tell me how the Nativity story is relevant to our lives in 2022 which will form the basis of a city centre exhibit during Advent 2023.
If you would like to take part in the 'Journey to the Manger' project, please email Bronagh [email protected] for more details.