Cath Nichols poem 'Why I Don't Like Wednesdays' published in the anthology And The Stones Fell Open: A Leeds Poetry Anthology available here is a wonderful poem to share at any time, but we are sharing this to celebrate International Day of Disabled People on 3rd December 2020.
Why I Don't Like Wednesdays a poem for International Day of Disabled People – YouTube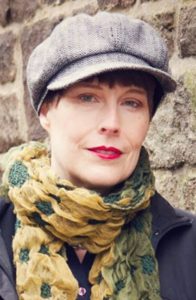 Cath, a poet and playwright, was born in Kent, but spent her childhood in Papua New Guinea and New Zealand. She is the author of two pamphlets, Tales of Boy Nancy (Driftwood, 2005) and Distance (Erbacce Press, 2012) and a collection, My Glamorous Assistant (Headland, 2007). She holds a PhD in Creative Writing. Her latest collection, This is Not a Stunt, (Valley Pres, 2017) focuses on non-conforming bodies, including transgender and intersex life-stories. Her work has been described as resilient and cinematic. She teaches at the University of Leeds and is grateful to be currently reaching online.