Help us take the music into all areas of our city
The Leeds Piano Trail is bringing music back to every street corner this September as part of the 20th Leeds International Piano Competition.  The Leeds Piano Trail is an imaginatively decorated series of pianos placed in urban spaces which are available for public to play and enjoy.  Leeds Citizens , supported by Leeds Church Institute and Leeds Methodist Mission, are one of the partnering community groups* that are helping to bring the music out of the concert hall and into all areas of our community.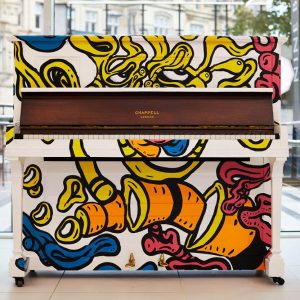 Our workshop is titled 'Power to the People' and will give us an opportunity to make our voice heard. We will be exploring ideas for the vision, hopes and messages that will be woven into the Leeds Piano Trail.  The facilitated workshop will include music, creative writing and drawing and discussion.
This is the first of three workshops that will help shape city engagement in Leeds International Piano Competition.  The second workshop on Wednesday 19th May, 6pm-8pm (Zoom), will offer a chance to 'Meet The Artist – Rosie Vohra'.  Rosie is one of five West Yorkshire based artists who are working from studio spaces provided for free by the incredible East Street Arts to transform pianos into works of art.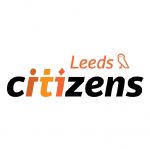 *Partnering community groups, as well as Leeds Citizens, include Mind Leeds, Getaway Girls, Leeds Allotments Federation and Age UK Leeds.
More about the Piano Trail
Animating the streets in prominent locations, The Leeds Piano Trail provides a catalyst for the people of Leeds and its visitors to come together once again, returning to the cultural hub of West Yorkshire to enjoy a diverse programme of live performances and immersive events across two weeks. With opportunities for everyone to get involved – from local musicians to newbie pianists, green-fingered gardeners and anyone looking to make new friends – the world famous Competition brings its passion out of the concert hall and onto the streets for everyone to enjoy and explore the piano and our vibrant city.  The Trail encourages audiences to explore the city and is designed to take approximately one hour to walk, connecting communities and igniting a passion for music along the way. 'Growing Stronger Together' forms a central theme throughout the Trail, tackling topics of climate change, mental health wellbeing and community.
The Leeds International Piano Competition community programmes are fun, diverse and inclusive and are designed to enable more people to discover and enjoy the piano.  Developed in partnership with LeedsBID (Leeds Business Improvement District), the two-week festival is bigger than ever featuring more than 450 performances all over the city.