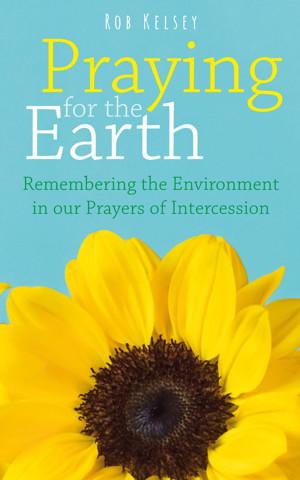 Praying for the Earth:  Remembering the Environment in our Prayers of Intercession by Rob Kelsey
Prayers for the environment are often missing from the intercessions in church on a Sunday morning, perhaps because we struggle to find the right words.
Praying for the Earth is a resource for congregations and for individual Christians who believe that environmental concerns should be an integral part of the public and private prayers of all Christian people. We are delighted that author Rob Kelsey will be talking to us about his book and Rob will be joined by thinker, teacher and activist for peace, justice and deep ecology Noel Moules.
We hope you can join us too. All welcome.
The book is intended to be used as a supplement to the prayers of intercession in church on Sunday, and by individuals in their private prayers, so that praying for the earth becomes an "ordinary" part of our spiritual and daily life, rather than something that happens on a special occasion.
Praying for the Earth may be used by those who lead intercessions in public worship, by groups of Christians whenever they pray together, and by individual Christians in their personal prayers. The prayers may be used unchanged, or adapted, or as an inspiration for praying in one's own words.  You can read a prayer from Rob's book here.
About the author:
Rob Kelsey has been a priest in the Church of England for over twenty years, but originally worked as a civil engineer. He served his curacy in the west end of Newcastle upon Tyne, and has since been the incumbent of several rural parishes. He was the first Environment Officer in the Diocese of Newcastle, and formed a task group to promote environmental concern within the diocese. During his term of office the general mind-set moved from "Why should Christians care for the earth?" to "How should Christians care for the earth?"
Zoom link will be sent out nearer the time.