Joe Walsh, elder at Cornerstone Baptist Church in Leeds, shares his story of donating a kidney as an outworking of his Christian faith and the example of Jesus. Joe has just launched Faith in Operation, a website aimed at encouraging Christians to consider altruistic kidney donation.
Few people realise that Leeds has made transplantation history. In 1956 Frank Maudsley Parsons pioneered dialysis at the Leeds General Infirmary, and in 1959 the first successful deceased donor transplant in the UK was performed, also at the LGI. Now I believe Leeds Churches have the potential to lead another transplantation innovation.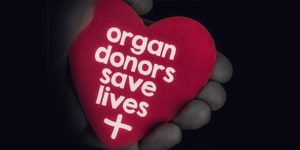 On 7th May 2019 I was wheeled into an operating theatre at St James hospital. I was about to undergo surgery however there was nothing wrong with me. In fact I was there because my health was fantastic! On that day I became one of around 100 people a year who give a kidney to a stranger. Giving a kidney turned out to be one of the best decisions of my life, costing me little apart from time, a little discomfort, and a low-risk operation akin to having an appendix removed. Amazingly my chances of kidney disease in the future are statistically lower than the general population. By Contrast the operation transformed my recipients life, allowing her to play with her grandchildren again. Moreover by donating to a stranger I enabled a kidney donor chain whereby my recipient's partner gave their kidney on to another recipient in exchange. Not only did this save lives, but it saved the NHS £200,000 per operation enabled.
Unfortunately in the UK, despite progress, we are still in a desperate situation. Around 4,000 people are on the waiting list for a kidney, which is a physical and emotional ordeal. Dialysis can sustain someone with kidney failure, however the average life expectancy is between 5-10 years. In most cases, a kidney transplant is the best treatment option but simply isn't available soon enough. Patients should receive a kidney when they are 6 months from requiring dialysis, however tragically the average wait for a kidney on the kidney waiting list is 2 1/2 to 3 years. Even more shocking is the reality that ethnic minorities wait a year longer and currently comprise 31% of the waiting list. Despite the incredible achievements of modern medicine, simply put, we need more kidneys.
The innovation that is required to meet the demand for kidneys is simple, yet profound: a generosity movement of people sharing their spare. If a vanishingly small proportion of the population gave a kidney today, we could end the waiting list practically overnight, ending the suffering of those who need a kidney. But who in society would be crazy enough to give a kidney to a stranger? could it be that Christians will lead this movement?
For me, giving a kidney was an outworking of my faith. Christians believe in an altruistic God who gave Himself for us whilst we were strangers, restoring us to life. Moreover the bible describes this gospel as an organ transplant in Ezekiel 36:26: 'I will give you a new heart and put a new Spirit in you. I will take away your heart of stone and give you a heart of flesh'. As Christians, we have become recipients of the greatest organ transplant in the universe: a new heart. This should inspire both appreciative praise to God, but also compassion for the hurt, the broken, the poor, the victims of injustice and those who are suffering. Sharing God's heart involves an unconditional and sacrificial kind of love. Throughout the ages Christians have demonstrated this counter-cultural love and I dare to believe that the Church still shares this heart, especially in my home town: Leeds.
Starting here in 'God's own country', the Church can be instrumental in ending the waiting list, if mobilised. That's why I've launched a new website and initiative called 'Faith in Operation' to target awareness of donation to Christians. I have already seen fantastic publicity and receptivity, including people coming forward to donate. Born out of Leeds, I hope Faith in Operation will be another notable contribution to this city's history, as well as a powerful witness of the love of God. Whether or not you can consider donation personally, please do visit the website and sign up for the newsletter so you can pray for Faith in Operation. Please also share this blog post on social media to help spread awareness. If you would like to weigh up altruistic kidney donation for yourself, the website is the best place to start: www.faithinoperation.co.uk. God bless you as you seek to live as a recipient of God's heart.